Sheaves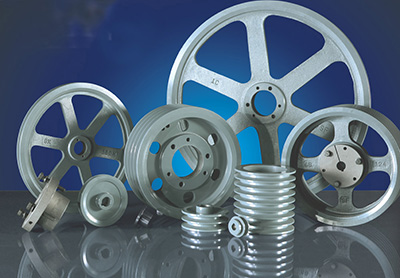 Our core product. MasterDrive® offers a complete line of single and multi-groove sheaves, from bored-to-size and H bushed, to heavy duty QD sheaves.
MasterDrive® Inc. sheaves and bushings are manufactured to meet or exceed the current ASTM/SAE specifications for gray iron casting.
Sheaves are accurately machined from gray cast iron, statically balanced, painted and individually packaged. All are furnished with standard keyways and set screws. All set screws are 5/16-18 knurled.
Sheaves are phosphorated before painting to prevent rust and increase cohesion between paint and metal. The durable, machine gray, baked enamel outer finish offers a long-lasting clean appearance.
All sheaves are balanced for smooth trouble free operation.
Sheave nomenclature for QD sheaves can be found here
For some of the features and benefits of the different types of stock sheave and bushing combinations click here.
Light Duty
Heavy Duty