MasterDrive Advantage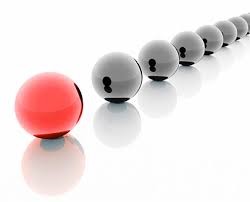 Sheaves, bushings, jaw couplings and belting are frequently thought of as commodity products. They are offered by many suppliers, look and functionally perform similarly. However, there are still important considerations in choosing a supplier from both a Product, Service, and Availability standpoint.
The Product
Control over the quality, engineering, design, and availability.

All sheaves and bushings come from a single foundry in China. We don't broker production out or move it around so we have consistent production flow and stringent control from original castings to finish product.
The best looking product on the market.

Every part, sheaves and bushings (except powdered metal H bushings) are phosphate coated. The phosphate coating yields the best paint adhesion and corrosion resistance in the marketplace. Sheaves then receive a baked enamel finish for durability and long life.
Sheave mounting flexibility.

MasterDrive offers 3 mounting arrangements utilizing QD Bushings, DST Bushings and TL Bushings all from stock.
All sheaves are balanced for smooth trouble free operation.
The Availability-Excellent. We know you have other options so we strive to make your life easy.
Over 9,000 part numbers in inventory
Approx. $8 M in inventory on the shelf in 9 regional warehouse locations
36,000 Sq. Ft. Master Warehouse
Over 90% order fulfillment rate from stock
Stocking to support customer forecasts
Our Service-The finest.
MasterDrive Sales Reps across North America
98% of Inquiries and Orders processed the same day
Container arrivals on both the West and East coasts to insure inventory flow
No Minimum Order Charge, No Special Handling Fees
Free Freight on Orders over $1500
Full machine shop used as a service center and not a profit center
Industry part numbering system, cross referencing to customer part numbers
Custom Labeling and Barcoding
On-Line Ordering and Stock Check capability