Quality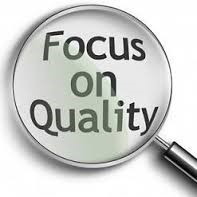 Quality at MasterDrive begins with our selection and certification of raw materials used by our foundry operations through our exacting machining, balancing, and warehousing. Our Quality Management System is in compliance with ISO 9001:2015.

Element Materials Technology (Formerly Stork Technimet) in New Berlin, WI is an A2LA accredited metallurgical testing facilty that performs all testing and analysis on materials as well as completed products. Testing includes material compliance verifications with chemical analysis, tensile tests, hardness, torsional fatigue testing, failure analysis, runouts and imbalance, and competitive product benchmarking for strength and corrosion resistance via salt spray tests.

All MasterDrive products are produced by a single foundry source that we have partnered with since the beginning of our company. Castings are certified to GB, ANSI/ASTM, DIN, JIS, BS and ISO standards. The foundry works in conjuction with 11 controlled machining facilities that handle over 3 million pieces per year. All production prints, production tools and inspections are handled by over 30 quality technicians.

At the foundries all cast parts are inspected for hardness and strength, blow holes, porosity, flaws, bumps and holes, cracks and mold marks. During and after machining in the company's facilities products are checked for bore and belt groove finish, thru hole position and threaded hole fits, belt grooves are checked for width, pitch, depth, angle and edge width. Taper bores are checked for aspect diameters and cone angles. Lengths of all surfaces are checked against the prints and runouts are noted. Finally, parts are checked for balance, stamping of identification information, and surface treatments.

Both Sheaves and Bushings are phosphate coated for corrosion resistance. Utilizing the phosphate coating as a base, our sheaves are then given an attractive grey baked enamel finish for lasting durability.
Material Specifications can be found here.
---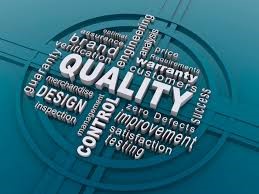 ---











---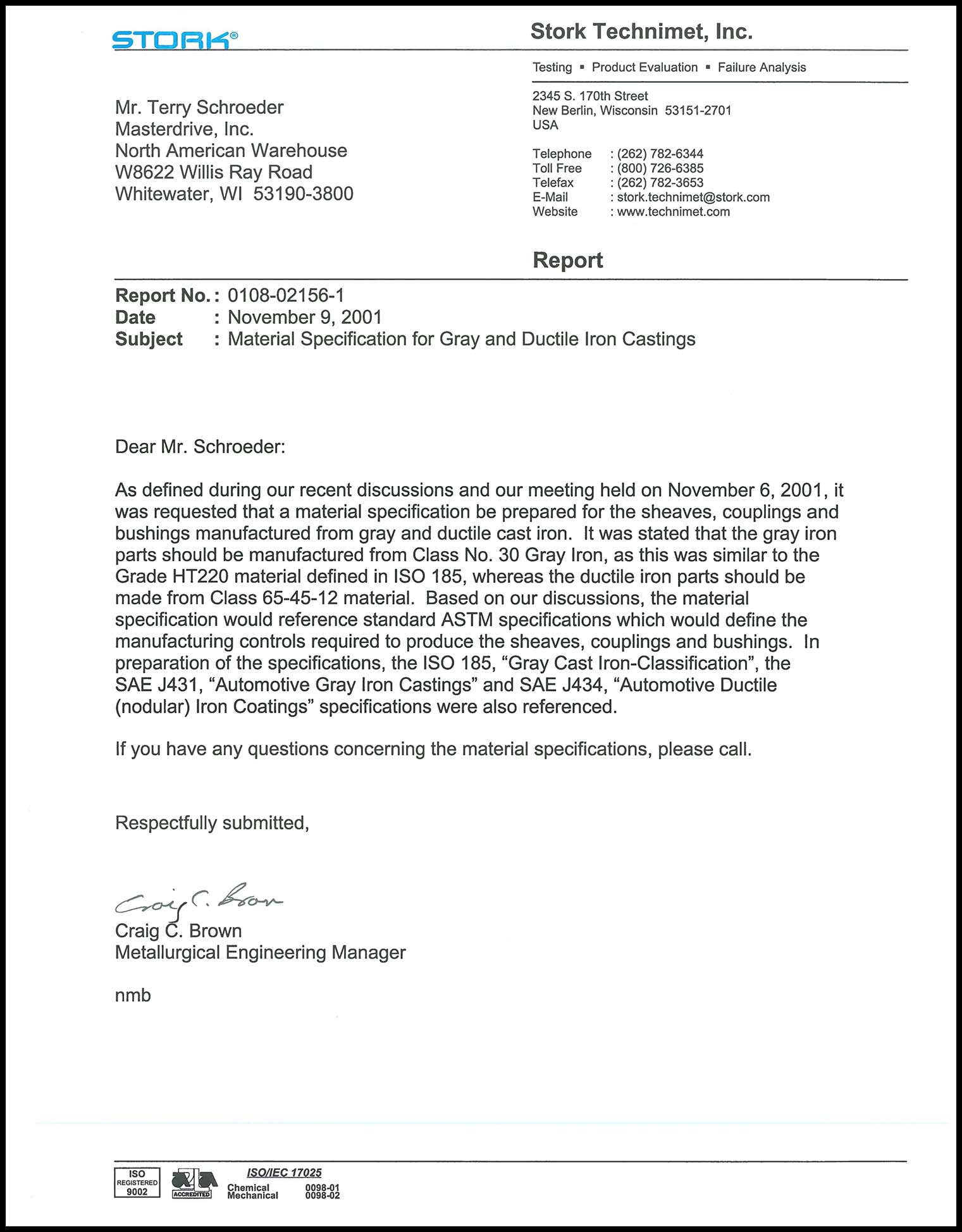 Material Specification Report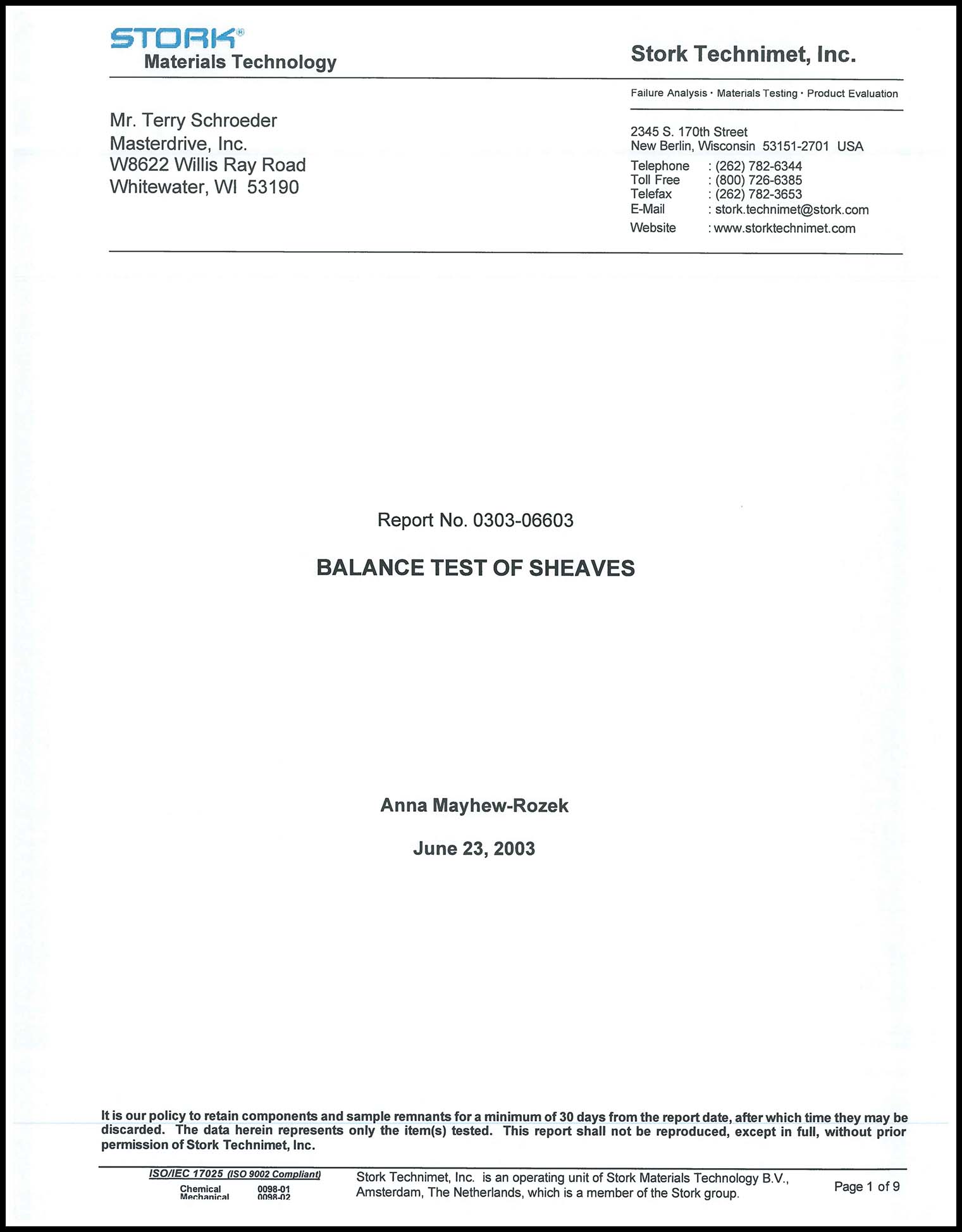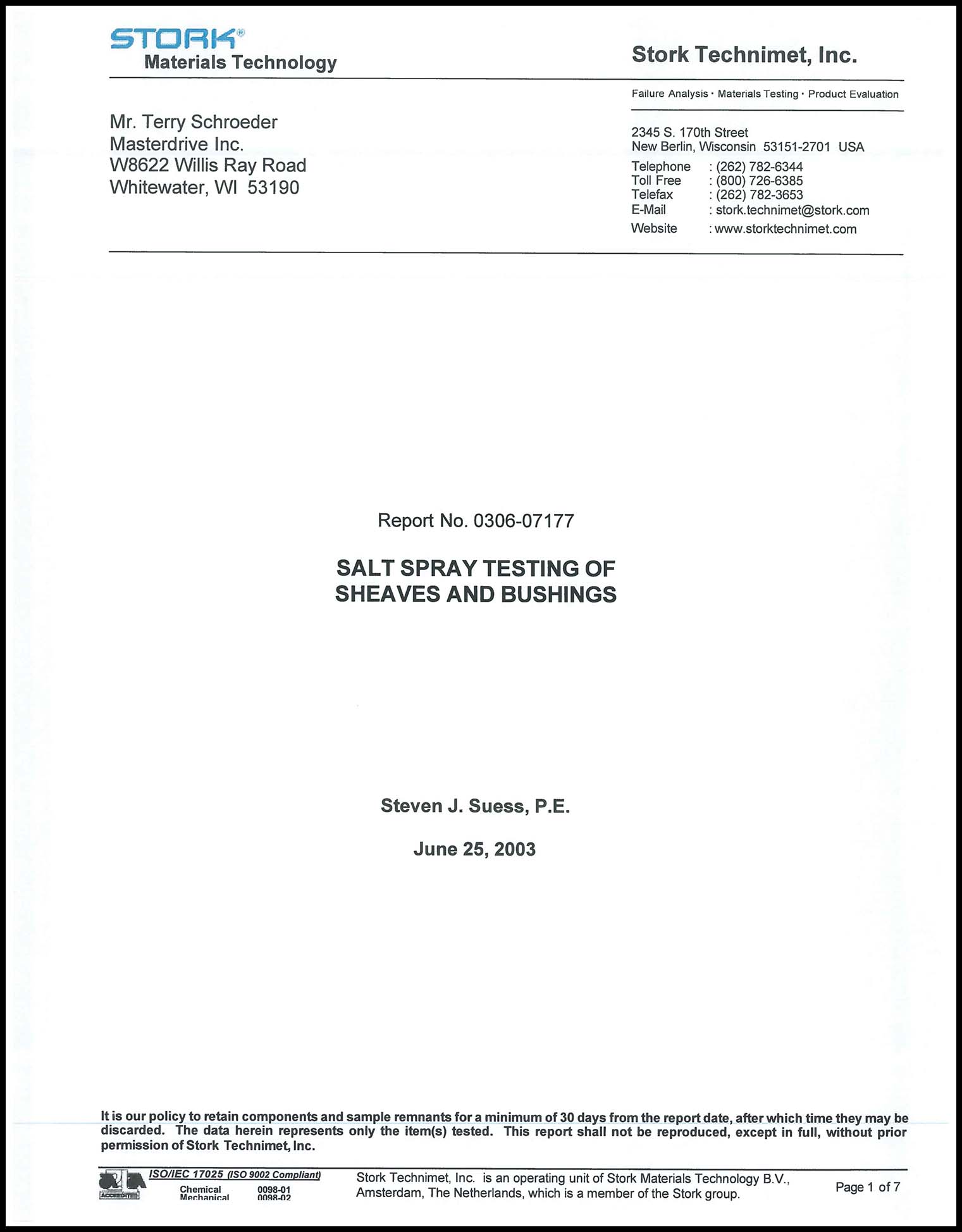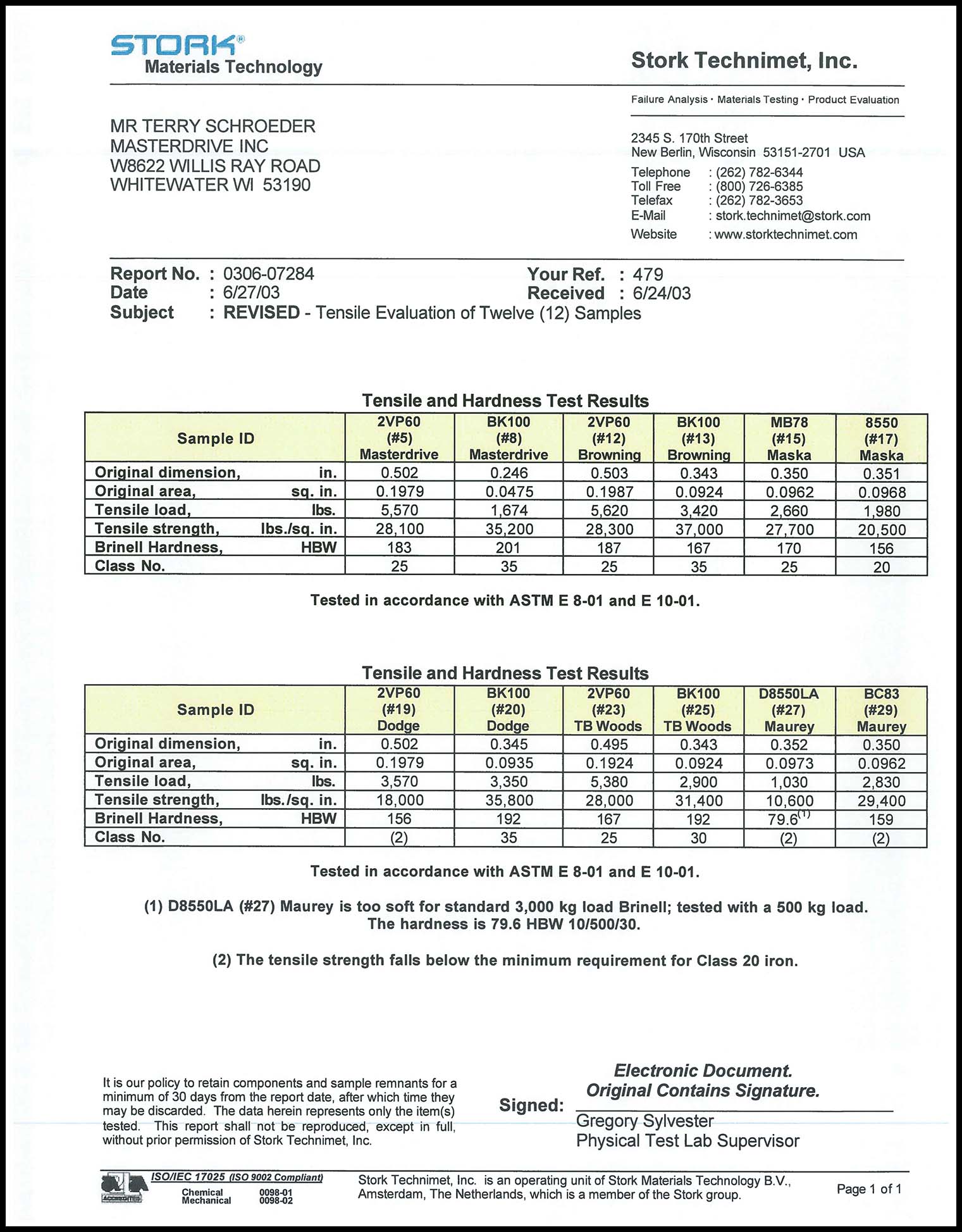 Mechanical Properties Test Report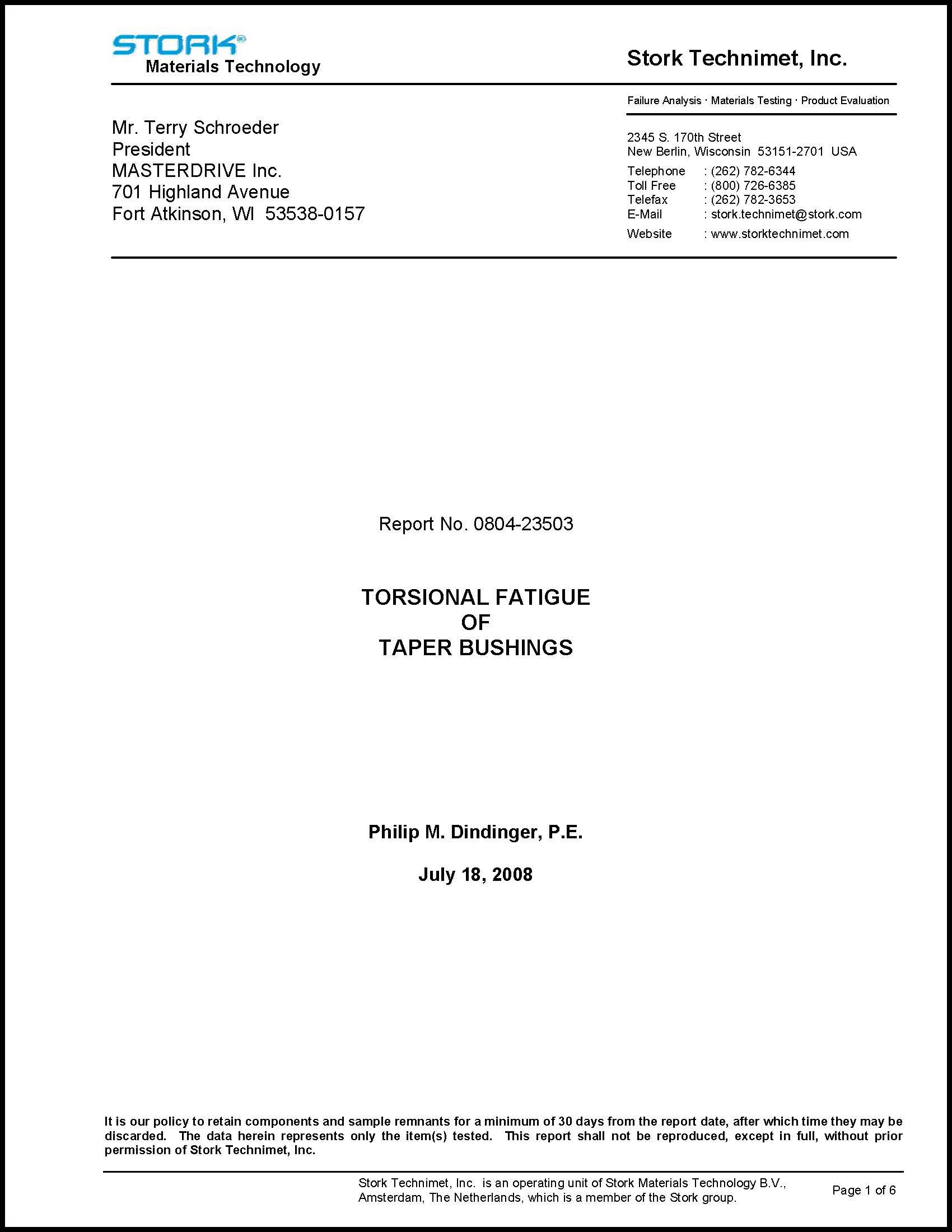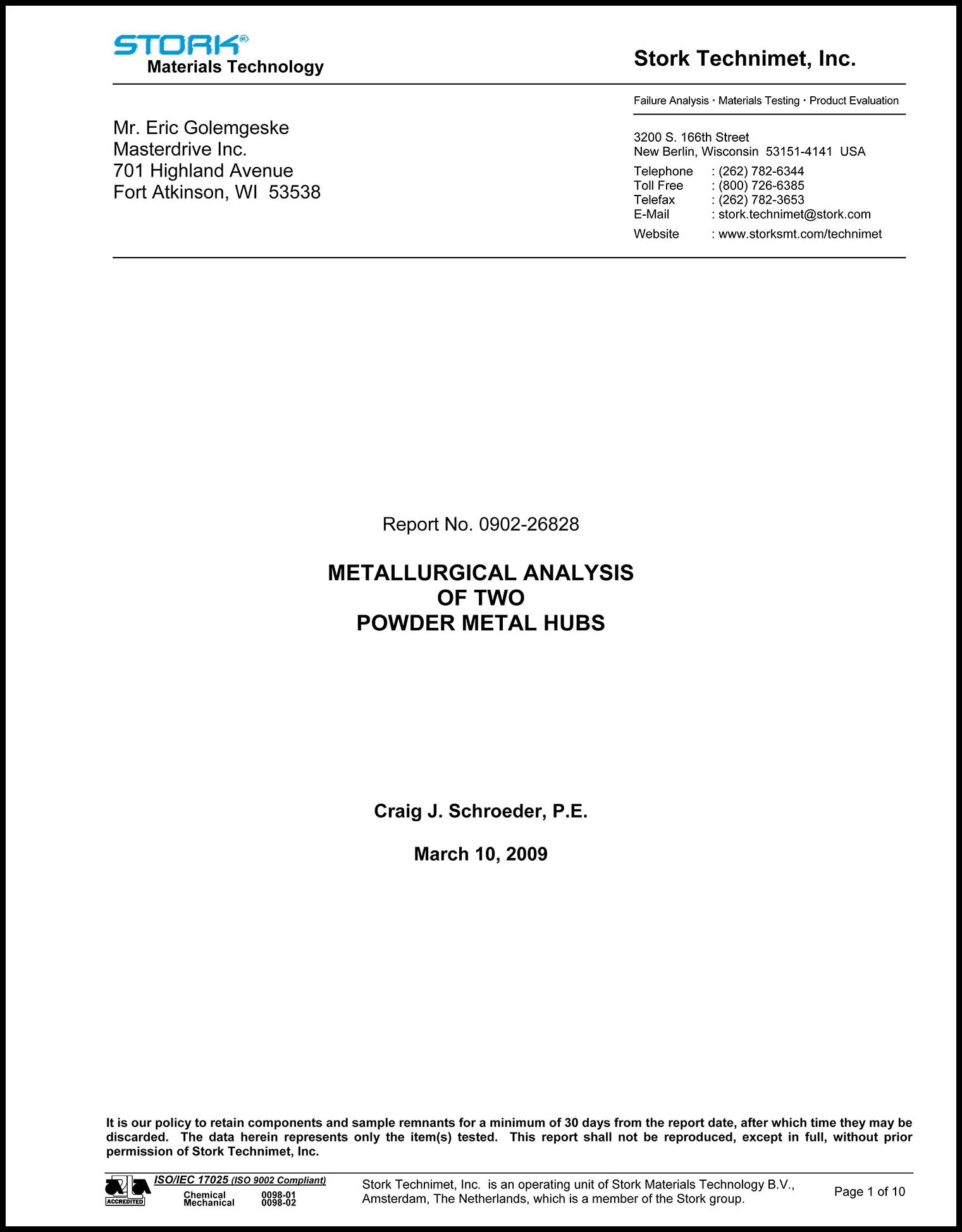 Powdered Metal Test Report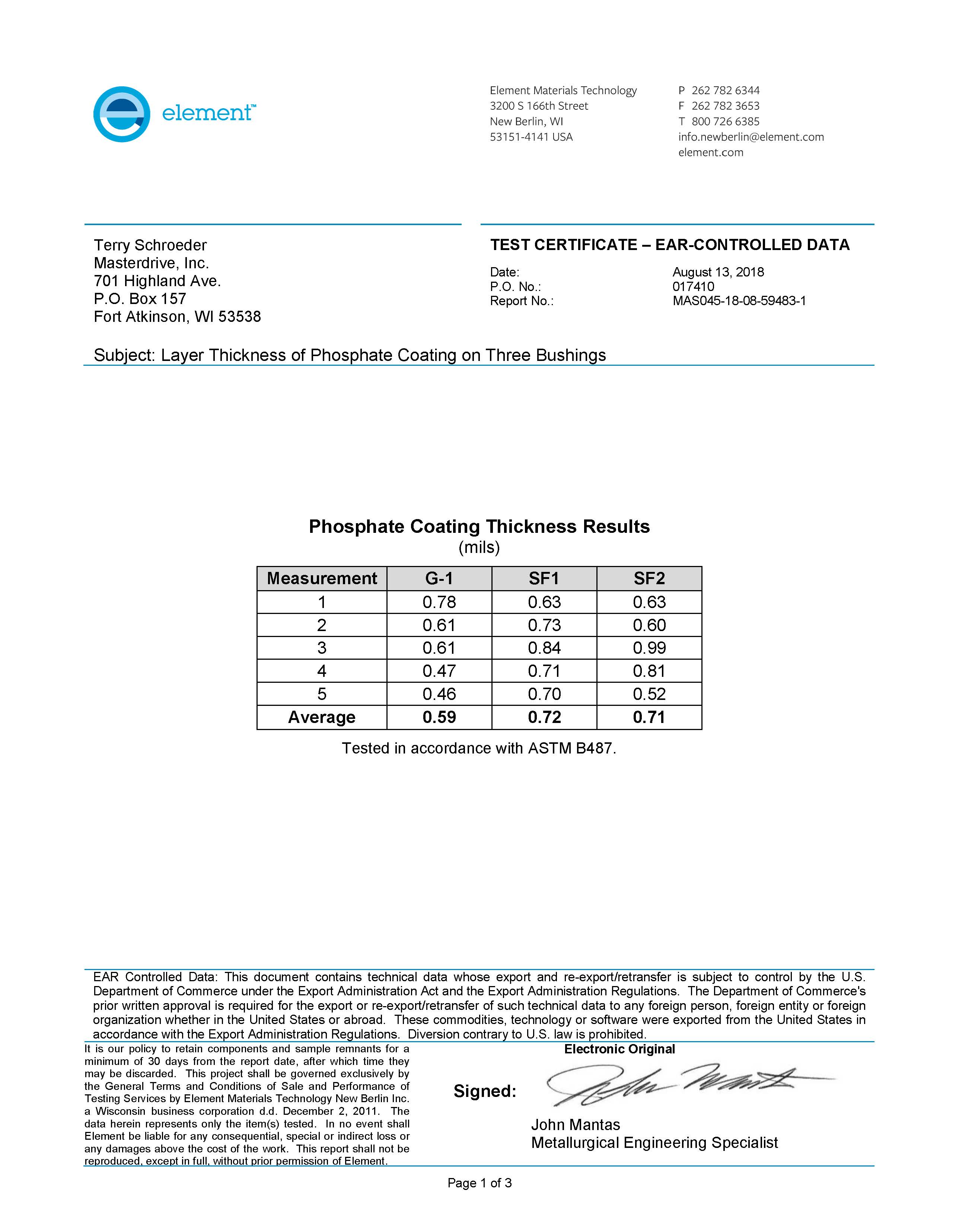 Phosphate Coating Test Report