News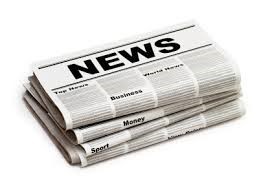 Notice of Warehouse Change
We have closed our warehouse in Fort Mill, South Carolina. Please click here for more information.
Announcing New HTD Timing Pulley Line - 2018
To complement our L & H timing pulley line, we now stock HTD timing pulleys in 5M, 8M & 14M pitch. Click here for more information.
Machine Shop Upgrade - 2018
We have purchased two new machines that will increase our machining capabilities. The first machine is a multi-axis CNC lathe that will allow us to make custom sheaves and bushings here in Wisconsin. The second machine is a hydraulic keyseater that increases our maximum keyway size and allows us to do custom keyways.
Social Media - 2018
Keep up with all the MasterDrive happenings by going to our new Facebook and Twitter pages! We will be posting exciting happenings and who knows, maybe even a contest or two!