News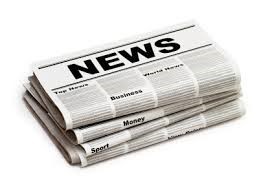 Independence Day Warehouse Schedule
Our warehouse schedule for Independence Day can be viewed here.
Warehouse in Denver
We have inventory located in Denver once again! If the Denver warehouse is the closest warehouse to your company, your default warehouse has been set to ship orders from Denver.
Announcing New MD Flex Coupling Line - 2020
We have expanded our coupling line to include MD Flex Couplings. Click here for more information.
Announcing New HTD Timing Pulley Line - 2018
To complement our L & H timing pulley line, we now stock HTD timing pulleys in 5M, 8M & 14M pitch. Click here for more information.
Machine Shop Upgrade - 2018
We have purchased two new machines that will increase our machining capabilities. The first machine is a multi-axis CNC lathe that will allow us to make custom sheaves and bushings here in Wisconsin. The second machine is a hydraulic keyseater that increases our maximum keyway size and allows us to do custom keyways.
Social Media - 2018
Keep up with all the MasterDrive happenings by going to our new Facebook and Twitter pages! We will be posting exciting happenings and who knows, maybe even a contest or two!