News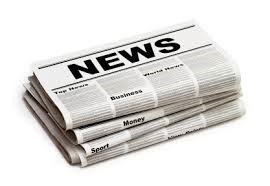 New Digital Phone System (known as VOIP)-August 2016
August saw the installation of a new digital phone system with enhanced capabilities including the ability to direct call personnel without going through a customer service 'operator' and call transfer. The new system provides a cost savings with greater flexibility, better control and support and higher quality connections.
After-Hours Service-September 2016
MasterDrive will begin offering After-Hours Service in September. Dedicated cell phones and tablet computers will be staffed 24 hours per day to provide for Breakdown stock checks, order placement and fulfillment. An e-mail with details will be going out to our Rep. partners.

Our online portal called MasterConnect has been widely accepted as an efficient business tool.
There are many handy features that will help streamline your work life.
You can browse the complete product catalog, search by product description or simply enter the part numbers to select items. Once you have selected items, you can view our real-time product availability in your default warehouse and all of our national warehouse locations. The product picture, dimensional data and your net price is right there for your reference.
You can save these parts in the project list or add them to the shopping cart to immediately place the order. You can add comments with your order such as tag numbers and specific shipping instructions. Your order will then be reviewed by a customer service representative prior to final release, then followed by an e-mailed confirmation.
You can access data specific to your account such as order history, account summary, open invoices, ship to addresses and parcel or LTL tracking numbers.
To help make your day run a little smoother contact our customer service department to activate your account.
MasterConnect Update
Since we launched MasterConnect we have had over 540 distributors register to utilize this online tool for stock checking, pricing, order placement, etc. We are receiving 20-30 online orders a day. Some distributors are using the program multiple times per day to improve their efficiencies and take advantage of the convienence.
We have been getting positive feedback about the ease of navigation, placing orders and the 24/7 availability. Some customer service teams are using the Wish List to compile enough parts volume to qualify for free freight ($1,300.00). For example multiple customer service reps can all add items to the Wish List right when they come across the need. No more sticky notes and e-mail reminders, simply dump it in the Wish List and when you're ready to order just click add to cart.
To get connected contact our customer service department with your business name and location, phone number and e-mail address. We will activate your account and e-mail your login information.
PTDA
MasterDrive is now a member of PTDA, the Power Transmission Distributor Association. This organization includes 173 distribution firms and 185 manufacturing companies across the USA and Canada with a small international presence. We believe that our participation will give us improved access to industry statistics and trends, as well as help us grow our business thru available training resources. Besides the vast networking opportunities with key distribution personell, the organization provides Market Forcasts, selling tips, Industry and Application description and locations within a process facility. PTDA provides guidelines for communication of products and prices to distributors as well as tips for business efficiencies and cost control. You will see the PTDA log appearing on future MasterDrive 'publications'.
New Products
The following new product lines are now available and in stock:
Step Pulleys for "A" Section Belts
Available in 3 thru 5 steps at outside diameters of 2" thru 6". Click here to see the sizes available.
Oilfield Sheaves
GE Motor Mount sheaves, oversize and flush hub sheaves and bored-to-size C section sheaves made specifically for the oilfield industry are now available from stock. Click here to see the sizes available.
3V and 5V Section TB Bushed Sheaves
The following TB bushed sheaves are now available from stock:
3V section 1-6 grooves
5V section 2-6 grooves
Click here to see the sizes available.