News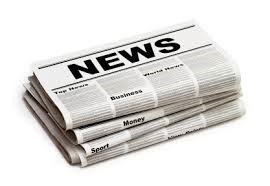 Good Friday Warehouse Schedule
Our warehouse schedule for Good Friday can be viewed here.
New Reps - 2018
MasterDrive is excited to welcome two new sales reps to our team! Landgraf McAbee will be covering the North Carolina, South Carolina, West Virginia and Virginia territory. Class Industrial Sales will be covering the Colorado, Utah, Wyoming and New Mexico territory. The contact info for the new reps can be found here.
Machine Shop Upgrade - 2018
We have purchased two new machines that will increase our machining capabilities. The first machine is a multi-axis CNC lathe that will allow us to make custom sheaves and bushings here in Wisconsin. The second machine is a hydraulic keyseater that increases our maximum keyway size and allows us to do custom keyways.
Social Media - 2018
Keep up with all the MasterDrive happenings by going to our new Facebook and Twitter pages! We will be posting exciting happenings and who knows, maybe even a contest or two!