Synchronous/Timing Pulleys
When systems requirements will not allow slippage, synchronous components such as Timing Pulleys and Belts are utilized.
Timing Pulleys resemble gears with rounded teeth and engage with a mating toothed belt.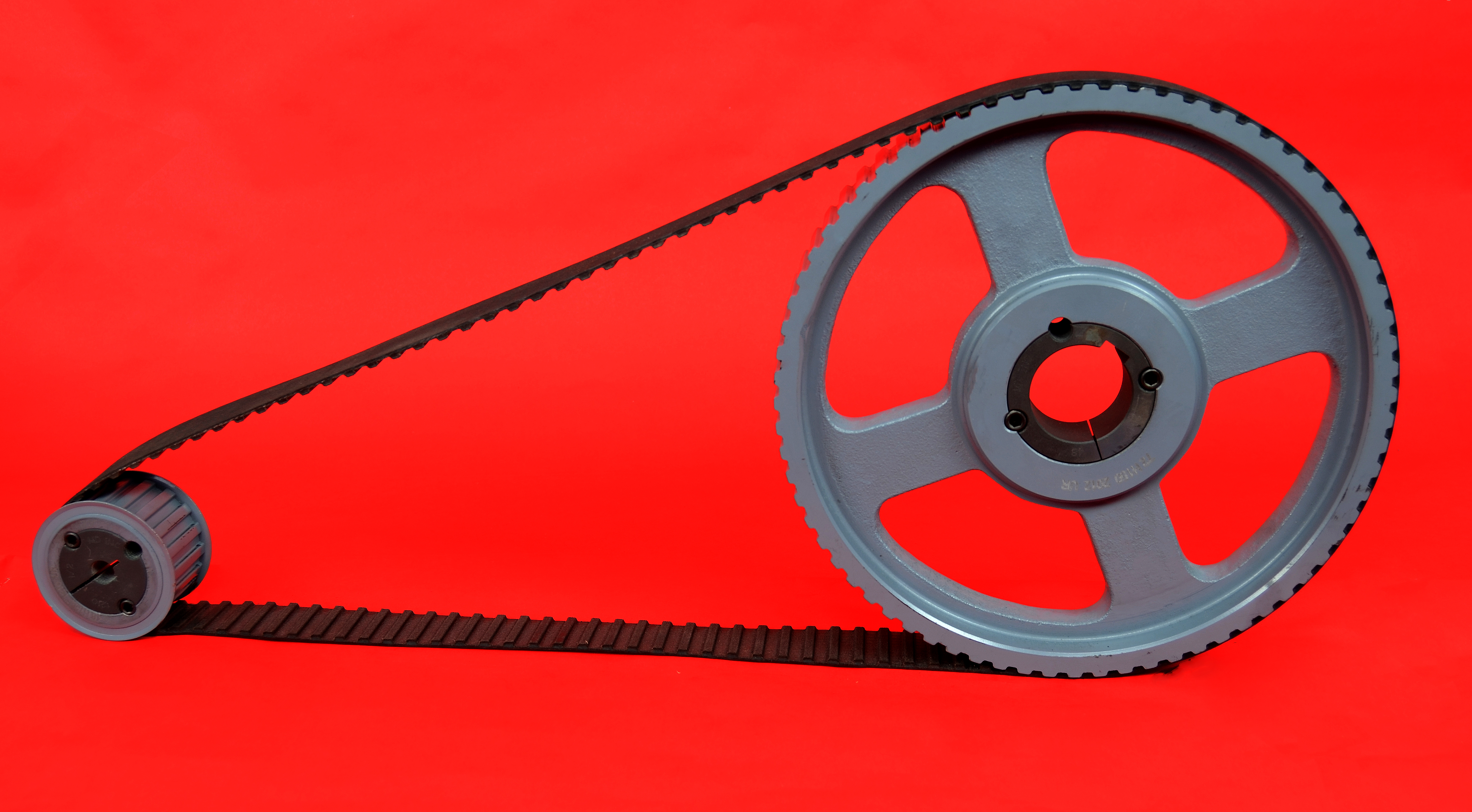 They offer an advantage over chain drives by allowing much higher operating speeds, high efficiency and no lubrication. They are also commonly found in areas where access for maintenance is difficult.
MasterDrive offers both the popular 'L' and 'H' Pitch configurations in Solid, Webbed and Spoked options.
The pulleys are straight bored for small sizes and TB Bushed.
Click here for catalog pages.